Computing is headed by the Chief Information Officer Elizabeth Sexton-Kennedy. It consists of the Core Computing Division (CCD), the Scientific Computing Division (SCD) and the Office of the CIO (OCIO). (View Computing Organization Chart).
The Core Computing Division (CCD) is the IT arm of the laboratory. The overarching goal of CCD is to deploy and support excellent and innovative cost-effective computing solutions and services that support Fermilab's mission. As such, the primary goals of CCD are to:
Keep current operations running smoothly
Provide the network infrastructure and services for scientific programs and the laboratory
Sustain and improve core IT services used by scientific computing and the laboratory
Modernize Fermilab's information systems and services and work to improve business processes
The Scientific Computing Division (SCD) provides software solutions and deploys and operates scientific computing facilities in support of the Fermilab program.
Its staff works closely with the other laboratory organizations to deliver world-class computing services, operations and software engineering support to Fermilab-based experiments, CMS and the high-energy physics community at large.
It interacts with the experimental community to determine capacity, availability and capability requirements and to procure resources as necessary.
It engages in R&D activities required to maintain or advance capabilities necessary for the success of Fermilab's future physics program.
The Office of the CIO (OCIO) provides overarching governance and support for Computing including IT policy, cybersecurity, project and portfolio management, enterprise architecture, service management and administrative support.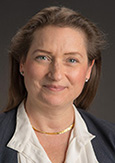 Elizabeth Sexton-Kennedy
Chief Information Officer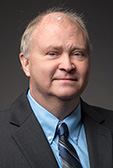 Jon Bakken
Deputy CIO and Head of Core Computing Division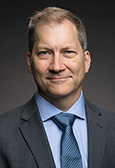 James Amundson
Head of Scientific Computing Division